A Tuesday Ten: Female Protagonists in 2015 Fantasy
This was a tough list to keep to ten.  There are so many great fantasy novels for 2015 with female protagonist that I could probably double the list with little effort.  I've tried to include some of my favorites so far as well as feature a range of different types of heroines.  Please add your own favorites in the comments!
1.
Lilliput by Sam Gayton,  illustrated by Alice Ratterree (Peachtree Publishers,  Expected Publication, August 2015)
Lily is by far one of my favorite heroines of this year.  She a Lilliputian who gets kidnapped by Gulliver, a tiny girl trapped in a gigantic (for her) London.  Yet she never gives up, she never stops trying to come up with ways to break free.  She doesn't intend to remain a prisoner and is not waiting for anyone else to rescue her–she persists in trying to rescue herself.  So much a relief from the old maiden in the tower fantasy stories, this is a girl that every reader can root for and hope for.  The cover treatment Lily gets is just magnificent.
2.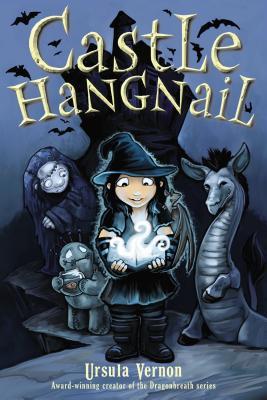 Castle Hangnail by Ursula Vernon (Dial Books, April 2015)
Molly on the other hand is in a bit of a pickle.  She's dreamed of being the Wicked Witch of her very own castle, and when a chance comes her way, she grabs it, even though it involves being a tad deceptive and lying about her own background.  Ultimately, Molly proves herself to be the mistress that Castle Hangnail needs and becomes the Witch she's always wanted to be.  Charming, funny and full of heart (and magic), I'll be very surprised if readers aren't a fan of Molly and her castle of fantastic misfits.
3.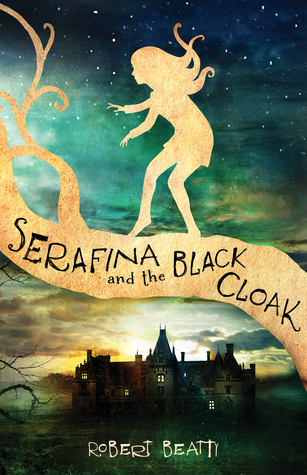 Serafina and the Black Cloak by Robert Beatty (Disney-Hyperion, July 2015)
Serafina lives in the basement of a huge estate with her father.  She moves about, never seen by the others who reside there.   She knows she's somehow different from the other children she sees, but she's never really wondered much about it.  Until the night she encounters the mysterious stranger in the black cloak who somehow is stealing children away.  This gothic fantasy features a heroine who is brave and determined and realizes her differences might make her strange, but they also give her strengths and abilities others do not have.
4.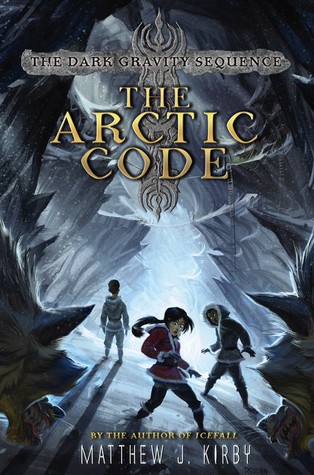 The Arctic Code by Matthew J. Kirby (Balzer & Bray, April 2015)
Eleanor Perry lives in a near future world where the entire planet is getting colder and colder.  Her mother is a top scientist, researching in the Arctic and nearing a big discovery.  But then she goes missing.  Strong-willed, defiant Eleanor isn't about to let her only parent vanish without a trace and heads after her mother however she can, dodging authorities and bad guys alike.  This fantasy/SF mash-up is quite a wild adventure, with our main character leading the charge into the unknown.
5.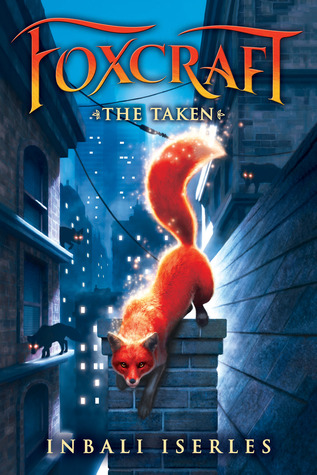 Foxcraft: The Taken by Inbali Iserles (Scholastic, Expected Publication September 2015)
My animal fantasy favorite so far this year.  Isla is a young fox cub just learning how to use her own magic when strange foxes invade her family's den.  Now her mother, father, grandmother and brother are all missing and she is on her own, trying to stay one step ahead of the fox skulk that seems determined to catch her.  Isla struggles with figuring out the skills of Foxcraft and how to use it best in the urban world she lives in.  She must change from carefree kit to determined fox in a desperate race to keep herself safe and find her brother.  The first book in a new series, the author has done a fantastic job of adding foxes to the world of fantasy and magic.
6.
A Nearer Moon by Melanie Crowder (Atheneum Books, Expected Publication September 2015)
A remarkable lyrical fantasy that brings us the story of two sets of sisters; one human, one sprite, and how their actions and interactions affect each others' lives in the watery community in which they live.  When the sea monster that lives beneath the still water poisons Luna's sister, Luna will do anything to save Willow, even believe in magic.  The power of family bonds and sisterly love makes this a gorgeous read .
7.
The Jumbies by Tracey Baptiste (Algonquin Young Readers, Expected Publication April 2015)
Corinne La Mer lives with her fisherman father on the island in their cottage near the forest.  She is a tough and fearless girl,  swift of limb, connected to the land, undaunted by scorpions, bullies or tales of jumbies.  At least, until a jumbie follows her out of the forest and into her life.  Now monsters of myth and legend are laying siege to the humans village on the island and it will be up to Corinne to save them, and stop the dark magic that threatens to swallow her and her father.  There's nothing else out there quite like this story and it is beautifully done.
8.
Unusual Chickens for the Exceptional Poultry Farmer by Kelly Jones, illustrations by Katie Kath (Knopf Books for Young Readers, May 2015)
In this epistolary novel, twelve-year-old Sophie Brown has moved from LA to a big farm in the middle of nowhere.  At first Sophie is sure that she'll never really find home here, far from all the things she knows and loves.  But that's before she encounters the chickens.  When the first chicken shows up, it isn't long before Sophie realizes that it's not your usual chicken–this chicken has unusual powers.  And then another chicken shows up with another set of abilities.  She quickly realizes she's going to need some guidance on what to do with these birds.  How to care for them, how to deal with their eggs and how to keep them out of the wrong hands!  Smart and determined Sophie is struggling with a lot of sadness, but finds meaning in her new life and responsibilities that ultimately helps her begin to heal.
9.
The Lightning Queen by Laura Resau (Scholastic, Expected Publication October 2015)
Sometimes tales have just a hint of actual magic, but are so magical in the telling it hardly matters.  In the rural mountains of Mexico, Mateo meets Esme–a girl who calls herself the Gypsy Queen of Lightning.    Esme has a magic all her own in the way she sings and performs,  and has turned her handicaps into something stronger.  She is a wild and willful girl with dreams to pursue and lives to change.  This absolutely beautiful story is hers  and Mateo's and how they ultimately alter each other's lives for the better.
10.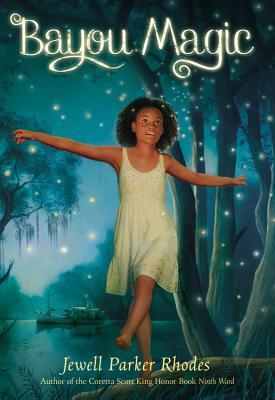 Bayou Magic by Jewell Parker Rhodes (Little Brown Books for Young Readers, Expected Publication May 2015)
Ten year old Maddy is going to spend the summer with her grandmere in the bayou.  Like her grandmere, Maddy has a special connection to the land and the natural realm, she can see things others can't and sense things that will be.  She knows something big is coming, something dangerous that will threaten the whole bayou.  But if she wants to save the land she is just beginning to discover, she'll have to reach deep into her magic, and seek out creatures of legend and myth.  Sensitive and quiet Maddy is a different sort of heroine than the rebellious, take-no-prisoners kind, but she is no less powerful.
About Stephanie Whelan
I'm a children's librarian with a life-long love of all things science fiction and fantasy.
Posted on August 15, 2015, in General Posts, Lists and tagged Authors, Books, Children's Books, Children's Literature, fantasy, Historical Fantasy, kidlit, Lists, literature, MG Books, Middle-Grade Fiction, Reading, reviews, series, Steampunk, Urban Fantasy. Bookmark the permalink. 2 Comments.