A Tuesday Ten: 2015 Science Fiction for Middle Graders!
So this week we'll be looking at 2015 Science Fiction–and I can't tell you how delighted I am that it's actually easy to come up with a full ten titles that I've either enjoyed or am looking forward to.  The hyperlink feature isn't working so well tonight, so I may have to paste the links in later!
1.
Mars Evacuees by Sophia McDougall (HarperCollins, February 2015)
My kick off book for this list is still one of my favorites this year.  Funny, adventurous science fiction on Mars.  It's got a female protagonist, the characters are diverse and entertaining. And it manages to create aliens that are not the cliche or simply there for comical effect.  Alice Dare is one a few "lucky" kids to be on a trip to Mars where they will be safe from alien attack and learn and train to be the Earth's future defense force.  Only things don't quite go as planned . . . I cannot wait to read the sequel, Space Hostages which is out in the UK but not yet here in the States!
2.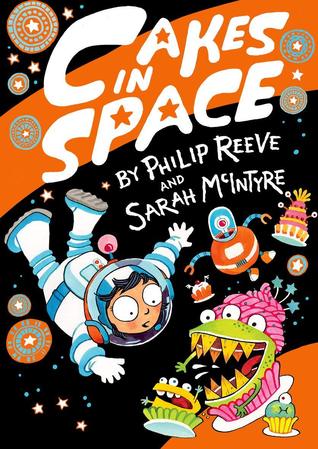 Cakes in Space by Philip Reeve and Sarah McIntyre (Random House, May 2015)
For slightly younger middle grade readers, this space adventure takes the cake!  Cold-sleep, interplanetary travel,  spoon-stealing aliens,  sentient carnivorous cakes, a plucky young heroine (biracial no less) and some great writing.  This is a must read even for those who aren't particular fans of the genre!
3.
Six by M. M. Vaughan (Margaret K. McElderry, May 2015)
Something different on the science fiction agenda for the year, this book tackles topics like "teleportation" and "telepathy" with scientific invention rather than mystical powers.  Our two kids are on the run after their father goes missing and it looks like the people at the company where their father works may be behind it all! Parker and Emma are in for a wild ride!
4.
Space Dumplins by Craig Thompson (Graphix, August 2015)
My graphic novel space adventure!  Again we have a girl as the protagonist (along with a sentient chicken and some odd aliens) who has to find out what happened to her father and save a baby space whale.   Wild, wacky and surprisingly charming.
5.
Randoms by David Liss (Simon & Schuster, August 2015)
In the tradition of movies like The Last Starfighter, our hero is a fairly ordinary kid on Earth  who finds himself in an extraordinary situation.  Zeke Reynold's been chosen as one of the representatives of Earth that may determine whether Earth will be invited to join the alien Confederacy.  He's the random, the kid with no special gifts or reason for being there–but it turns out his love of video games and pop culture may just help him out in this new universe.
6.
MiNRS by Kevin Sylvester (Margaret K. McElderry Books, Expected Publication September 2015)
Awesome gritty space adventure.  When raiders attack the planetoid and kill all the adults, the kids must hide in the underground passageways and find a way to fight back before it's too late.  This book is a sit on the edge of your seat sort.  Diverse characters great writing and a rare plunge into this sort of science fiction for middle graders.
7.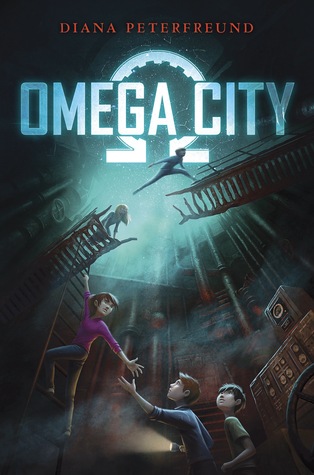 Omega City by Diana Peterfreund (Balzer & Bray, April 2015)
The Goonies meets cold war conspiracy in this wild thriller where a group of kids follow clues to discover a secret underground city  full of technical marvels.  But there are others after the treasures of the city, and they're just a few steps behind! Gillian's determined to prove the legacy of Dr. Underberg and redeem her father's reputation, but while getting in to Omega City is possible, getting out again may not be . . .
8.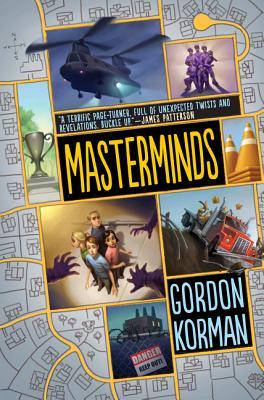 Masterminds by Gordon Korman (Balzer and Bray, February, 2015)
I've known Korman's writing for years, but this science fiction thriller/mystery is a very different sort of tale for him to tell.  Our protagonists have been raised in a town where there's no crime, where everyone has a lawn, a swimming pool and a basketball hoop and life is pretty ideal.  That is, until the kids start to uncover the truth behind their town . . . and the truth about themselves.  Great fun and a superb launch to a new series!
9.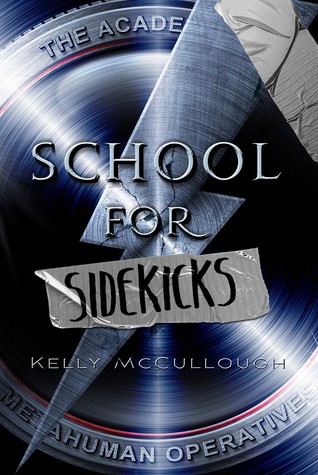 School for Sidekicks by Kelly McCullough (Feiwel & Friends, August 2015)
I always enjoy a good superhero story.  This tale introduces to one boy finally living the dream of gaining super powers and becoming a super hero himself. Evan Quick may be a huge superhero geek, but actually becoming one of them is not all it's cracked up to be.  His super powers aren't all that super, and some of the heroes aren't really all that heroic.  So what's a super-powered kid to do?
10.
The Flinkwater Factor by Pete Hautman (Simon & Schuster, Expected Publication  September 2015)
In this near-future town, there are all sorts of wild and wacky science adventures going on.  Part comedy, part science fiction, part tall tale, the series of adventures by Ginger and her friends are laugh-out-loud funny, but also full of techno gadgets and inventions.  Puts all the fun and zaniness back into science!
So there's my ten for the week! Feel free to add some of your own 2015 SF favorites!
About Stephanie Whelan
I'm a children's librarian with a life-long love of all things science fiction and fantasy.
Posted on August 5, 2015, in General Posts, Lists and tagged Authors, Books, Children's Books, Children's Literature, Genres, kidlit, Lists, literature, MG Books, Middle-Grade Fiction, Multicultural, Reading, reviews, Science Fiction, sequels, series, SF, Space Adventure, Superheroes. Bookmark the permalink. 1 Comment.