New Titles for 2015
2015 is here!  And with it, a whole new year of books to anticipate.  I've highlighted a few of the titles this year that have gotten my interest.
The Story Thieves by James Riley (Aladdin, Expected publication, January 2015)
The author of the Half Upon a Time series is back with a brand new series.  Here books are true portals into other worlds–but only certain people can access them.  Bethany is one such person,  and when Owen spies her climbing out of a book, he persuades her to take him into his favorite fantasy series . . . with dire consequences.
Mars Evacuees by Sophia McDougall (HarperCollins, Expected Publication, February 2015)
I've been waiting for this Science Fiction novel since it came out in Britain.  Aliens, Mars colonies, adventure with tweens, and a female protagonist.    Can't wait to review this one!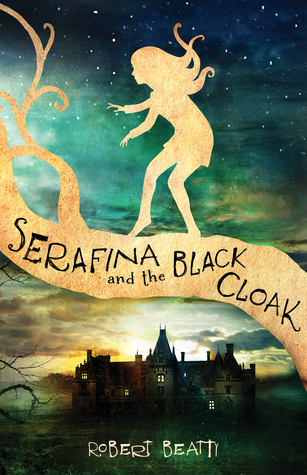 Serafina and the Black Cloak by Robert Beatty (Disney-Hyperion, Expected Publication July 2015)
This one looks properly atmospheric with a dark and creepy mystery.  Serafina and her father live in the Biltmore House basement.  None of the rich residents of the house knows Serafina exists so she must make an effort never to be seen by them.  But when children at the estate start vanishing, Serafina must venture into the deep dark places of the wood around the Biltmore estate . . . where her father has forbidden her to go.  Love the cover!
Monstrous by MarcyKate Connolly (HarperCollins, Expected Publication, February 2015)
Otherworld fantasy with a protagonist who is part girl, part monster.  I'm curious to see how this one plays out.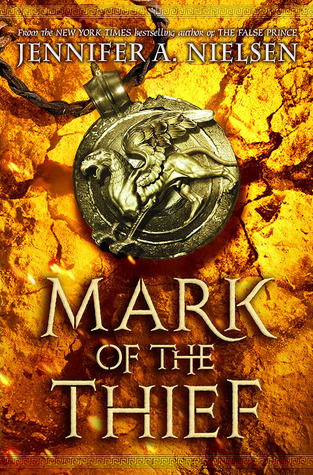 Mark of the Thief by Jennifer A. Nielsen (Scholastic, Expected Publication February 2015)
Jennifer Nielsen, author of the The Ascendance Trilogy has begun a new fantasy series, this one set in ancient Rome.  Nic is a slave in the mines who uncovers a magic artifact that others would kill for.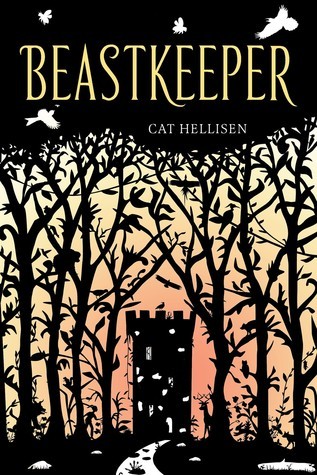 Beastkeeper by Cat Hellisen (Henry Holt, Expected Publication February 2015)
Oooh, middle grade Beauty and the Beast inspired tale . . . but this time the girl is the beast! Interested to see where this will lead!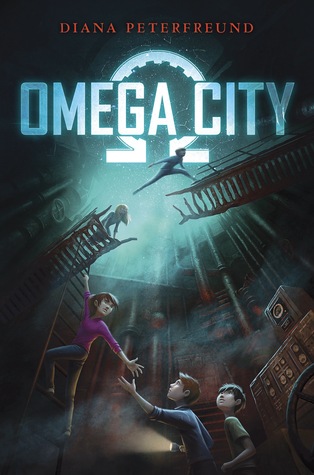 Omega City by Diana Peterfreund (Balzer & Bray, Expected Publication April 2015)
More thriller, Goonies style adventure than anything else, this does have a significant  element of science fiction to it.  Several kids solve clues to an underground city built during the cold war . . .
The D'Evil Diaries by Tatum Flynn (Orchard Books, Expected Publication: April 2015)
Jinx is the youngest son of the Devil, but he just doesn't really have an interest in being evil.  I'm not sure how this'll play out, but it's kind of cute.
Jack: The True Story of Jack & The Beanstalk  by Liesl Shurliff (Knopf, Expected Publication April 2015)
I loved Rump: The True Story of Rumpelstiltskin,  so I'll be curious to see what twists and interpretations the author brings to her version of the Jack tale!
The Island of Dr.  Libris by Chris Grabenstein (Random House, Expected Publication March 2015)
By the author of Escape from Mr. Lemoncello's Library, this is another literary adventure, referencing many beloved books.  The difference this time is that I'm pretty sure this runs into fantasy territory.  (Won't know for sure until I read it!)
Ferals by Jacob Grey (HarperCollins, Expected Publication March 2015)
An urban fantasy where different people have the ability to communicate with animals.  I'm looking forward to reading this one–and I love the cover!
Valiant by Sarah McGuire(Egmont Books, Expected Publication June 2015)
Another fairytale reworking, this time by a debut author.  Saville and her father are tailors, and when her father falls ill, she dons boys clothes to go and try and get work from the king.  Instead she winds up dealing with giants . . . and things start to get out of hand in a BIG way.  This looks like fun!
The Box and the Dragonfly by Ted Sanders (HarperCollins, Expected Publication March 2015)
This one's a blend of science fiction and fantasy with secret societies and centuries old conflicts that are about to entangle our chosen protagonist!
The Water and the Wild by K. E. Ormsbee (Chronicle Books, Expected Publication April 2015)
Lottie is a girl who keeps getting sicker and sicker until a door opens in an old apple tree, and she goes through into a world that offers her an wondrous magic and terrible dangers.  Something a little different from much of the other books I've seen forthcoming this year.
Wish Girl by Nikki Loftin (Razorbill, Expected Publication February 2015)
The new story from the author of Nightingale's Nest.  I expect this one will likewise be heartwrenching and possibly bittersweet in tone.  I don't know for certain if it has a true fantasy element, but I'll include it for now.  Another beautiful cover!
Genuine Sweet by Faith Harkey (Clarion Books, Expected Publication, April 2015)
This debut small-town magic story could go either way for me.  It can be hard to give the story the right tone without going overboard, so I'll have to see how this one reads.
Unusual Chickens for the Exceptional Poultry Farmer by Kelly Jones, illustrated by Katie Kath (Knopf Books, Expected Publication May 2015)
This looks delightfully bizarre.  Chickens with superpowers–what's not to love? There's always room for some humorous fantasy.
The Spider Ring by Andrew Harwell (Scholastic, Expected Publication January 2015)
Another debut fantasy, this one about a young girl who inherits a ring with the power to control spiders.  Trouble is there's someone out there who wants all that spider magic for herself . . .
The Jumbies by Tracey Baptiste (Algonquin Books, Expected Publication, April 2015)
A story inspired by Caribbean folklore.  Corinne La Mer is a young girl who isn't afraid of anything–certainly not jumbies.  But when the creatures turn out to be real, it'll be up to her to put a stop to them taking over  the island.  This one has me hoping hard.  Caribbean heroine on the cover, great spooky atmosphere.  This appears to be the author's debut in MG fiction.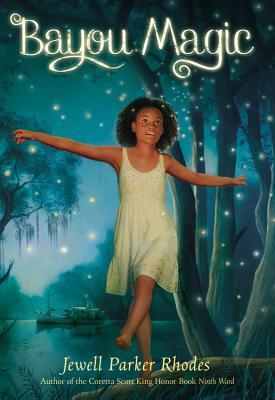 Bayou Magic by Jewell Parker Rhodes (Little, Brown Books for Young Readers, Expected Publication May 2015)
And here we have Maddy, a heroine in this contemporary fantasy who has inherited her family's magic, and may have to protect the world of the bayou against a disastrous oil leak.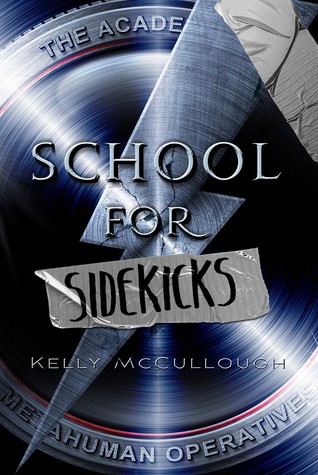 School for Sidekicks by Kelly Mccullough (Feiwel & Friends, Expected Publication August 2015)
I have a soft spot for superhero stories, don't know much about this one yet, but looking forward to it!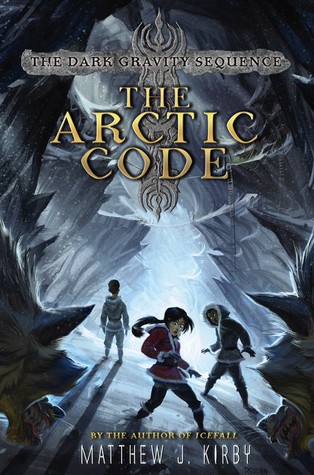 The Arctic Code by Matthew J. Kirby (Balzer and Bray, Expected Publication May 2015)
 Futuristic science fiction adventure with a female protagonist? Count me in!  Kirby's been hit or miss for me in the past, but this new series definitely has got me on board to try his newest!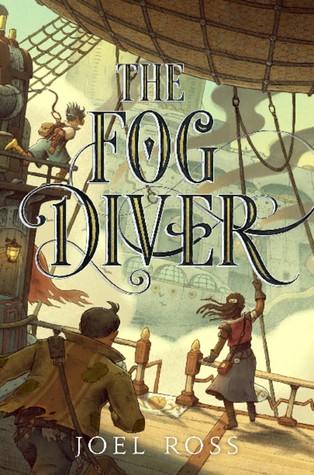 The Fog Diver by Joel Ross (HarperCollins, Expected Publication, May 2015)
Futuristic science fiction on flying ships this sf/fantasy (not quite clear on the blend yet) is certainly in my sights to try!
I'm betting there are plenty more out there I haven't even touched on! What are some titles on your TBR this year?
Posted on January 5, 2015, in General Posts, Lists and tagged Books, Children's Books, Children's Literature, fantasy, kidlit, Lists, literature, MG Books, Middle-Grade Fiction, Reading, reviews, Science Fiction, series. Bookmark the permalink. 4 Comments.