A Tuesday Ten: A Tour of Speculative Fiction Artists
I thought I'd try something different this Tuesday and showcase some of the artists and art that is used in children's speculative fiction. I'm trying for some sense of variety in my pics, providing a jumping off point rather than an end point or a "best of".   I've included picture book artists as well as chapter book artists.  Science fiction and fantasy.  Nearly a century old and currently being published.
Added note: Phew!  This one took me a lot longer than I expected.  I apologize to all for the delay in post my ten . . . this post was more work than I expected.
One more note: I cannot get the formatting quite right, I'm letting it be though it's still a bit wonky.
Feel free to bring up your own favorite artists and art in the comments!
1.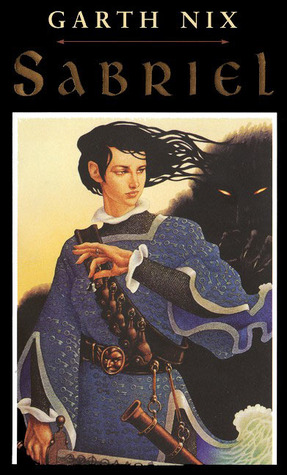 This husband and wife artist team were amazing.  Picture books and chapter books, fantasy, folklore, science fiction.  They'd bring their artistic sensibilities to the task.  And while their works are varied in style and color and form, there's something about the work they do that's unmistakably their own.  A grace and confidence to character's postures, clean lines and shapes that nevertheless evoke wonder and imagination.  Their art has great  beauty and great power to it.  I'm still in the process of discovering all the work they have contributed over the years.  Leo Dillon died in 2012 from lung cancer, but what a legacy he and Diane leave us!  (For the New Yorkers among you,  The Society of Illustrators is presenting "The Art of Leo and Diane Dillon" from October 21st 2014-December 20th 2014. )
2.

Trina Schart Hyman (April 8, 1939 – November 19, 2004)
If there was an artist I seemed to  notice when I was a child, it was Trina Schart Hyman.  Like the Dillons, her work was unmistakable.  From book covers, to interior chapter book art, to picture books, and fairytales, Trina crafted so many pieces of art that I'm pretty sure I'm not familiar with them all.  While she had the beauty and elegance and richness that made her work attractive and eye-catching, there was something else that particularly drew me to her work.  A sense of slyness.  Her characters were rarely bland personalities, nor were they ethereal creatures.  Trina's work is earthy and grounded.  Her illustrated characters feel like actual people.  I'm particularly enamored of her illustrations for the Dealing with Dragons quartet.  She quite perfectly nails Cimorene's personality and appearance.  Trina Schart Hyman apparently had a penchant  for mischief with her illustrations: not only are they not the traditional sweet scenes, but more than once she's included some questionable content. (In King Stork an engraved table depicts a couple copulating).
3.
One of the more recent illustrators on my list.  Shaun Tan really burst onto the children's book scene with his graphic novel, The Arrival.  A wordless graphic novel that is at once wild and fantastical, and yet powerfully touching on the universal struggles of the new immigrant, the stranger in a strange land.    From graphic novels, to picture books, to fully illustrated chapter books for middle grade readers. Shaun Tan's often quirky illustrations contain lots of composite creatures, steampunkish machinery and bizarre, but beautiful landscapes.  This is one artist to watch in the years to come . . . I'm hoping he'll have a lot to offer children's literature in the future decades!


4.
While some of the other illustrators I've mentioned were extremely prolific, this particular illustrator/author might have a few less titles to his name . . . but his stories and images have stuck with several generations of young readers.  The Polar Express is likely his most well-known and well-loved work. However, my favorite book is the one that was introduced to me in 6th grade English class and prompted me to write my first ten page fantasy story.  The Mysteries of Harris Burdick takes all of Van Allesburg's astounding ability with monochrome illustrations and provides readers with a collection of fantastical images.  Each comes with its own title and caption, but nothing else.  What better way to inspire writers?

 
5.
While David Wiesner has added his work to middle grade fiction and folklore and other writer's picture books, his real talent shines through in his own picture book creations.  Wiesner loves to play with the absurd, and somehow make it into a story that you could almost believe real.  From frogs flying around on lilypads,  the three pigs being huffed and puffed right out of their story, playful clouds lurking around the Empire State Building and science projects that lead to startling results, Wiesner's amazing art brings these stories to life and puts them before readers' eyes.  There's a reason Wiesner keeps winning all those awards  . . .

6.
William M. Timlin (11 April 1892 – 7 June 1943)
This is the only entry on my list of ten that is based on a single book.  I humbly submit this speculative fiction blogger does not know everything about everything spec fic (yet) and this is one of the books I'd NEVER heard of until I went searching for something last week.  Published in 1924, it's been said to be "the most original and beautiful children's book of the 1920s".  The author/artist,  began the book as a story for his son in 1921, and from there it grew into this magnificent 48-page picture book about a fantastic voyage in a sailing ship all the way to Mars.


7.
Ingri d'Aulaire (December 27, 1904 – October 24, 1980) and Edgar Parin d'Aulaire (September 30, 1898 – May 1, 1986)
Another husband and wife duo.  The D'Aulaires books of myth and folklore continue to be shelved alongside newer texts.  I learned my Greek mythology from ample rereadings of their books and the images have set themselves in my mind.  Their bright colors and accessible scenes made it so attractive to a new reader of mythology.  While most of their books are harder to find, their Greek, Norse and Troll books should be available on most library shelves.

8.
Ezra Jack Keats  (March 11, 1916 – May 6, 1983)
Most of you reading this list may wonder why I've included this notable author/artist.  After all, his famous work is not a part of speculative fiction, ground-breaking and spectacular as it is.  And this art I've selected above has a certain pedestrian quality when compared with much of what is on this list.  But that's what I'm aiming for.  Not every speculative fiction work calls for elaborate, lush, full color illustrations.   Sometimes those books need simpler art that helps convey an idea or a scene.  The trick with contemporary science fictional stories is that they are supposed to feel down to earth, contemporary.   These Danny Dunn stories pictured above are kid's invention/adventure stories.  And sometimes a more straightforward art style is what's called for.  Besides, it delighted me to find that this author worked on one of the series I loved as a child.

9.
Here's another picture book author/artist who is better known for other books.  In this case, Mercer Mayer has created those adorable (and numerous) Little Critter books that kids and parents often look for when they come into the library.  Those books are lovely, adorable and cartoon-style sweet.  Yet the same artist has been behind some of the most beautiful fairy-tale  picture books.  Mercer Mayer has illustrated many folk tales and fairytales, including some magical stories of his own.  The rich colors, earth-toned palette and  tender character interactions capture the romance and the magic of these tales.  Sadly, many of these gorgeous books are out of print, but they can be worth finding!
10.
SciHi author Timothy Bradley is also the illustrator of these books.  I've included him in this list in part because his  illustration style is a perfect example of how  science fiction can differ from the sensibilities of fantasy in illustrations.  While lush star scapes and interplanetary travel can be a part of illustrating science fiction, there's the nuts and bolts aspect of so much of it.  Diagrams, inventions, gizmos.  And I've included Tim Bradley's work also because he's one of the few science fiction illustrators out there for kids right now that is doing these kinds of illustrations. (I want to stress, he's not the only one, but he's one I know and can share images of his internal chapter work as well as covers.)  Illustration in science fiction can help solidify the devices and tools in the minds of the readers.  Tim does a great job of adding to his books with these clean, well defined images that are unmistakably science fiction.
So there's my ten! Please feel free to mention artists of your own and why you enjoy their work!
Comments welcome.
About Stephanie Whelan
I'm a children's librarian with a life-long love of all things science fiction and fantasy.
Posted on October 24, 2014, in General Posts, Lists and tagged Art, Authors, Books, Children's Books, Children's Literature, fantasy, Lists, literature, MG Books, Middle-Grade Fiction, Multicultural, Picture Books, Science Fiction, SF. Bookmark the permalink. 3 Comments.